Children's Book Week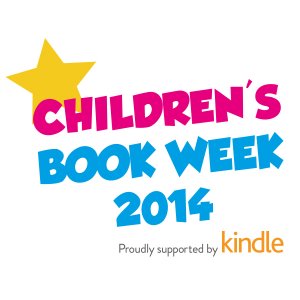 Children's Book Week is an annual celebration of reading for pleasure for children that has been running for over 80 years.
This year, Children's Book Week takes place between 30 June - 4 July, and schools, libraries and other venues all over the UK will be hosting their own events and activities during the week, aimed at encouraging children to enjoy reading for pleasure, explore libraries and bookshops, and even start writing themselves.
Each year, Booktrust makes available a range of resources for teachers and librarians, including fun activity ideas and book recommendations to help schools and libraries to plan their own celebrations of reading for pleasure - whether during Children's Book Week itself, or at other times of the year. Find out more about Children's Book Week and download resources.
This year, we'll also be celebrating Children's Book Week by hosting the Best Books Bash on 2 July, where we'll be announcing the winners of the Best Book Awards. The party will reach across the country, with participating groups able to watch the ceremony online and hear the winners revealed live. By taking part in the Best Book Awards, you'll also have the chance to win tickets for your group to attend the award ceremony, where they'll have an exciting day out and meet their favourite authors, all expenses paid. Find out more about the Best Book Bash
Follow @Booktrust on Twitter and look out for the hashtag #bestbookawards for all the latest news. You can also use #childrensbookweek to tune in to what is going on for Children's Book Week.