Adam Lancaster
Adam is an award-winning Assistant Headteacher specalising in literacy. He also works an independent reading, library and literacy consultant for organisations in and out of education, including providing training for school and library staff across the country. He is the founder of National Non-Fiction Day and llustr8or, a visual literacy project working in areas of low literacy across the country. Adam is currently working on a programme to show the impact of reading for pleasure in schools and a number of dedicated interventions to improve reading. He is published writer of both short stories and education books.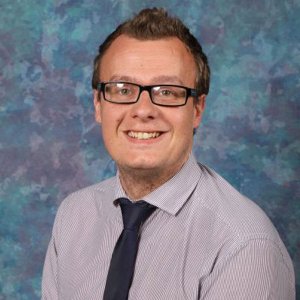 Visit Website
Question & Answer
What is your favourite children's book of all time?
This is a hard one because it's between either the book that turned me into a reader, Rob Child's Soccer at Sandford, or the book that I was blown away with when I first read it, Lord of the Rings.
Who are your favourite children's authors or illustrators?
I really love adventure and action books and have a soft spot for all fantasy, so recently it's been authors like James Dashner and Moira Young that have really got me hooked.
What books do you most enjoy sharing with your children?
Everything and anything we can get our hands on! I have a 3 year old who is just discovering the delight of books and a 6 month old that just loves listening to our voices. We are especially enjoying at the moment Michael Rosen and Valerie Thomas but also Julia Donaldson.
How does it feel to be a Best Book Awards judge?
Very special indeed. Not only is it a fantastic award, but to be part of such a great panel of people is also extremely exciting!