Amanda Craig
Amanda Craig is the author of six novels, including the best-selling A Vicious Circle and Hearts and Minds, and an award-winning journalist. She was the children's books critic for the Times from 2003-2013, and writes reviews, columns, and interviews for newspapers and magazines including the Daily Telegraph, the Independent and the New Statesman. She is currently finishing her seventh novel.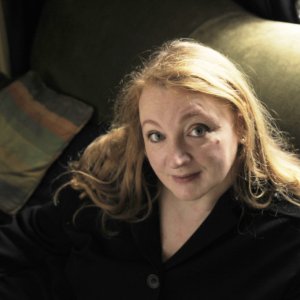 Visit Website
Question & Answer
What is your favourite children's book of all time?
My favourite children's book of all time is such a hard one because there are so many! However, for Age 12-14 it's probably Ursula le Guin's A Wizard of Earthsea, because it's an extraordinarily exciting story told in beautiful prose.
What books do you remember enjoying as a child?
I enjoyed thousands of books as a child, from Tintin and Where the Wild Things are to Jane Eyre, but among my top favourites are The Jungle Book, The Secret Garden, The King of the Copper Mountain, The Mouse & His Child, The Lion, the Witch and the Wardrobe, The Weirdstone of Brisingamen, A Wrinkle in Time and all of Joan Aiken.
Who are your favourite children's authors or illustrators?
I especially enjoy Philip Pullman, Anthony Horowitz, Anthony McGowan, Meg Rosoff, Ian Beck, Sally Gardner, Tony Ross, Cressida Cowell, Suzanne Collins and Patrick Ness.
What books do you most enjoy sharing with your children?
I've enjoyed sharing all my favourites and all these new favourites with my kids, both of whom are avid readers - one now reading English at UCL and the other about to start Classics.
How does it feel to be a Best Book Awards judge?
I feel honoured and delighted to be a judge. Reading is what makes us into richer, deeper, stronger people who are able to enjoy life more, and finding the next wonderful book is a lifelong quest which never ends.