John McLay
John is an International Children's Literary Scout, author, anthologist and founder of the Telegraph Bath Festival of Children's Literature, which he directed with his wife Gill for 6 years. Born in Middlesbrough before the first moon landings, but after man went into space, he grew up on a story diet of books, comics and Doctor Who. Sometimes all three. It's his ambition in life to see a decent performance of every Shakespeare play ever written. There are 37. He is getting close.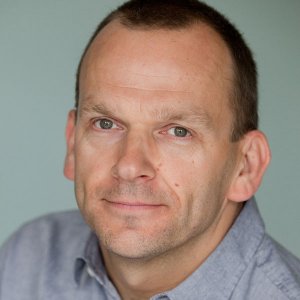 Question & Answer
What is your favourite children's book of all time?
Charlotte's Web by E B White. Listen to the author's unabridged audio recording of it and it will be yours too. I cry every time.
What books do you remember enjoying as a child?
Asterix, Tintin, all the Doctor Who novelizations by Terrance Dicks. All the books I got from the Puffin Book Club!
Who are your favourite children's authors or illustrators?
From childhood, Roald Dahl and Susan Cooper. Most recently, Eoin Colfer and John Green.
What books do you most enjoy sharing with your children?
My little boy Charlie is fascinated by picture books with maps and detailed endpapers! Jan Fearnley's Bottlenose Bay books are favourites, also David McKee's recently re-published adventures of Melric the Magician.
How does it feel to be a Best Book Awards judge?
It's an honour to be in such good company, and to get to read so many good books as part of my job. I'm very lucky!