Louise Rennison
Louise Rennison lives in Brighton, a place that she likes to think of as the San Francisco of the South Coast. Which is sad as it is nothing Like San Francisco, being mainly pebbles and large people in tiny swimming knickers who have gone bright red in the sun. Although she lives in Brighton in reality, in her mind she lives somewhere exotic with a manservant called Juan. This is because she lost her mind after Angus, Thongs and Full-Frontal Snogging catapulted her into the spotlight of fame.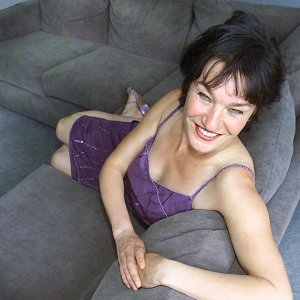 Question & Answer
What is your favourite children's book of all time?
Antony Armstrong's The Naughty Princess. Written in the 40s I think, it is hilarious and soooooo naughty.
Who are your favourite children's authors or illustrators?
Thomas Henry Fischer who illustrated Just William. Richmal Compton described Williams hair as 'like a neglected lawn' and that is just what the pictures look like. The funniest funniest of funniestest books and written by a LADY author.
What books do you most enjoy sharing with your children?
I still like doing all the voices in Just William.
How does it feel to be a Best Book Awards judge?
Fab and also tres bon and very nearly marv.