Nemone Metaxas
Nemone started her career at the then Kiss 102 in Manchester, before landing the weekend Breakfast Show on Radio 1 in 2000. In her five years at Radio 1, she hosted shows from Breakfast through to Drivetime, as well as covering events such as the Brit Awards and the Mercury Music Awards. She has since carved out a central role at BBC 6 Music, where she and presents Saturday night show Electric Ladyland.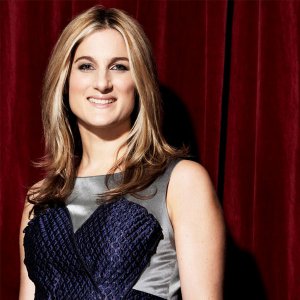 Question & Answer
What is your favourite children's book of all time?
We're Going on a Bear Hunt is such a classic, and new to me when I had my children – they love it. Winnie the Pooh and The House at Pooh Corner – I have always loved playing Pooh Sticks and Pooh's rhymes/poems have stayed with me since childhood.
What books do you remember enjoying as a child?
Paul Theroux's A Christmas Card, Maurice Sendak's Where the Wild Things Are, The Firebird illustrated by Ludek Manasek – books that were slightly scary and conjoured up magical worlds.
Who are your favourite children's authors or illustrators?
Maurice Sendak, Jon Klassen, Oliver Jeffers,and I'm a sucker for Roald Dahl.
What books do you most enjoy sharing with your children?
I love to read Hairy Maclary, although my son said this week that it wasn't his favourite! At the moment pirates are it in our house, so we have Portside Pirates, a singalong book, plus Ten Little Pirates and The Night Pirates.
How does it feel to be a Best Book Awards judge?
I'm thrilled to be involved - I feel a great responsibility to choose some goodies as my children will be reading these books in a few years time and my hope is they continue to enjoy reading books on their own as much as they do our reading together at the moment.