Shortlisted Book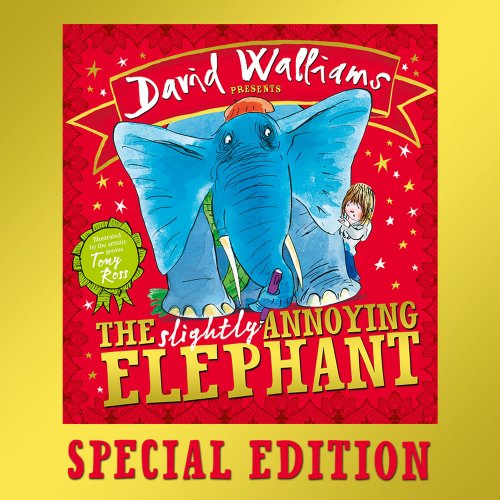 Biography
Since 2008 David Walliams has taken the children's literary world by storm. His most recent book Ratburger, immediately went to no.1 in the children's chart, while the PB of his previous title, Gangsta Granny, currently dominates the UK charts (Bookscan July 2013). Today, David is the fastest growing Children's author in the UK. His books have been translated into 30+ languages and sold over 2 million copies in the UK alone. This is David's first picture book.
Author Q&A
How does it feel to be shortlisted for the Best Book awards?
I am delighted - thank you!
Who are your favourite children's authors or illustrators?
I have loved Roald Dahl books ever since I was little - he was a storytelling genius. Those books are also the reason I love Quentin Blake's art, and of course Tony Ross is my other favourite illustrator. I feel very lucky to have had both of them working on my books.
What inspired you when you were creating this book?
One of my favourite picture books is The Cat In The Hat - I loved the idea of exploring how it feels for a child to have things get out of control without a parent around to step in, so the child ends up feeling like they need to take charge.
Where and when do you write and illustrate?
I write in lots of different places, depending on what else I am doing. Sometimes it is at home, at my desk, but I have also written backstage at the theatre and in my dressing room when I was filming Britain's Got Talent.
What advice would you give to an aspiring author or illustrator?
Be original!
Awards
Shortlisted for the Roald Dahl Funny Prize, 2010
Shortlisted for the Roald Dahl Funny Prize, 2012