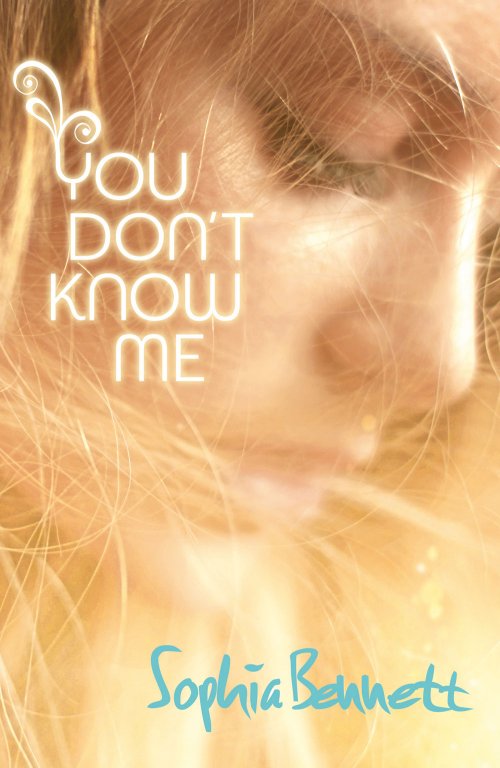 What happens if you betray your best friend, on TV in front of millions? The whole world lines up to judge you. When singers Sasha and Rose reach the finals of Killer Act and are told that one of them must go – they make a decision that will change their lives ...
Latest Reviews
Emily D, 13
'You Don't Know Me' is one of the best books I have ever read. It was recommended to me by my friend Emily F who has also been reading this book and said it was really good. So I began to read it too. This book is interesting because it is based on a very realistic drama because the main character and her best friend Rose form a band and were entered into a music contest against their knowledge. Unfortunately the judge says that only one of them is good enough to go through - is it Rose with the fantastic voice or Sasha with her dance moves? The band have to decide if one of the band stays and they all have to leave the show, or the one the judge wants to leave, goes and they can continue to the next round. But who wants to leave their best friend live on TV? At first the book was a bit slow but when you get into the exciting parts it was a really good read. I would only recommend this book to teenage girls. Overall this book was a stunningly great read.
Emily Tutton, 13
Ever wanted to be a super star? Four best friends unexpectedly win a major singing contest. After the best singer gets kicked out for being too fat. The world starts judging them in a bad way. But that's not true, nobody knows what really happened. Being famous isn't always as it seems.
Kate, 13
It was really bad, cheesy and cringey
Sarah, 13
I started reading this and I felt like ripping my toenails out - slowly!
Dominique, 13
You Don't Know Me is such a great book because the characters are all so easy to relate to. I also found the storyline very moving and thought-provoking, as you can instantly find yourself in a simular situation, any time of your life. This is a truly fabulous read!
Beatrice, 14
I found this book dull and thought the plot was extremely weak. It never seemed to be going anywhere and I understand that it was supposed to be making a point about bullying and so on but I generally thought it was too generic and cliché. But then I took into account that I would never pick this book up myself and was only reading it as part of my book club, therefore I tried to look at it from a more objective point of view. Aside from the fact that this 'real life drama' just doesn't really appeal to me, it was in some areas slightly touching and even amusing. However I still think that it was just too predictable.
I liked the focus on social media and the pressures put on youth in society today, however I found it dramatised and possibly the message not put across in the best way. One aspect I loved was that it was British and written from the point of view of a Year 11 girl (like myself) and she lived in a similar kind of place to me. But that's nothing to do with the plot or how well it was written, it just was lucky that appealed to me. Overall I wouldn't recommend this book if you're like me and enjoy more fantasy/dystopian/futuristic novels. In fairness I have read teen girl 'realistic' stories before, and enjoyed them thoroughly, so it's not just the genre that put me off. I just didn't find this book had enough to offer in terms of the story and humour.
See all reviews
Related news