Heroic by Phil Earle - EXCLUSIVE extra chapter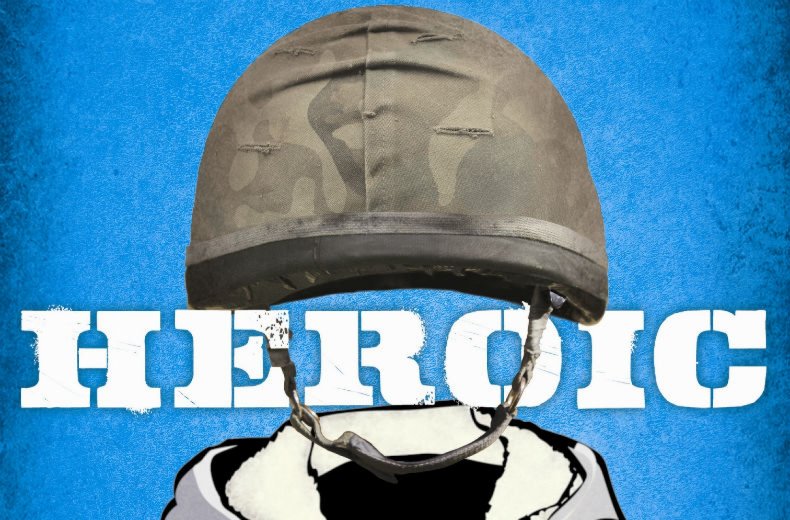 13th June 2014 < Back
We're thrilled to have an incredible treat to share with you - an exclusive extra chapter for Phil Earle's Best Book Awards shortlisted Heroic. Take a sneak peek below, or download the PDF below to read the chapter in full.
The blast shakes us clean out of our cots and straight back into the middle of war.
Someone screams. One of us. I don't think it's me, but can't be sure.
There are arms and legs everywhere, reaching for kit in the dark. The boot I'm pulling on to my foot isn't mine. I throw it into the void and tell someone, anyone, to turn on the light.
It flashes to attention and makes the panic worse. So bad I can smell it. I'm sure the walls are still shaking and I'm counting the seconds until the second boom, which will bring them down on top of us. There's no glory being buried in our beds.
The boss appears at the door, kit on, fully loaded. He's pumped up, needs us the same way. 'Get yourselves together. You've two minutes. Less would be better. Move.'
We shift quickly through the gears, all thought of sleep abandoned as we pile into the yard, a thousand shooting stars ripping the sky to pieces. We know they're bullets, just don't know yet which side is firing them.